Interview: Ana Maiques (Co-founder and CEO, Neuroelectrics)
The EIC Scaling Club team had a great chat with Ana Maiques, co-founder and CEO of Neuroelectrics a Barcelona-based deep tech company that produces devices to stimulate and treat the brain.
Founded in 2011, it is a spin-off of Starlab Neuroscience Research which was established in 2000. Ana was nominated by IESE as one of the most influential entrepreneurs under 40 in Spain in 2010. She received the EU Prize for Women Innovators from the European Commission EC in 2014.
As an early member of the European Innovation Council Advisory Board, Ana assisted in advising the European Commission on the EIC pilot and provided guidance on designing a fully-fledged EIC for the next European research and innovation framework programme.
Watch the interview to learn how her company Neuroelectrics aims to reinvent brain health and therapy.
We also published the interview as a podcast - check out the EIC Scaling Club podcast page, and subscribe on Spotify, Google Podcast, Amazon Music, RSS feed, etc.
Or simply have a listen below:
About the EIC Scaling Club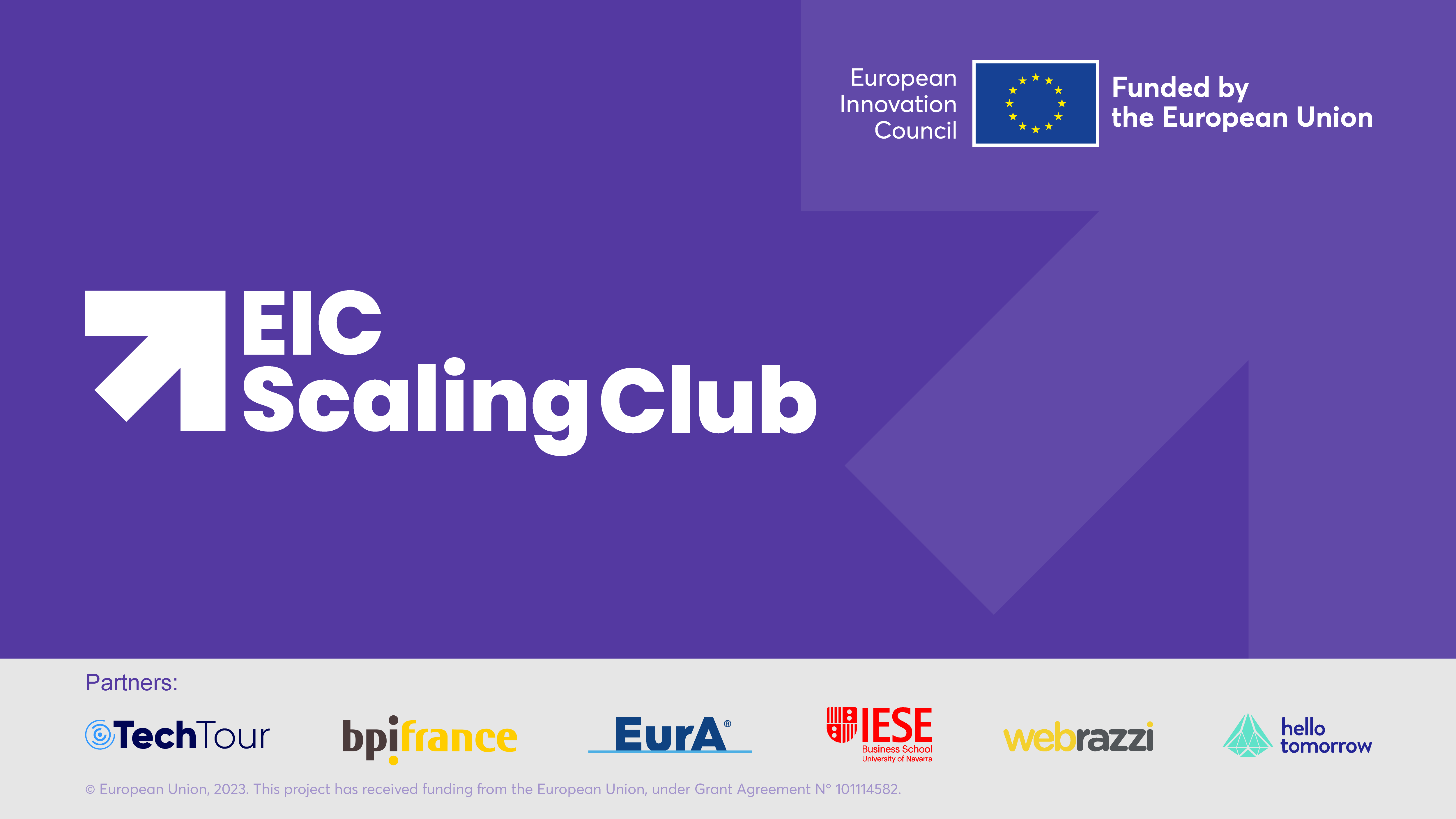 The EIC Scaling Club is a curated community where 100 European deep tech scale-ups with the potential to build world-class businesses and solve major global challenges come together with investors, corporate innovators and other industry stakeholders to spur growth.
The top 100 European deep tech companies will be carefully selected from a pool of high-growth scale-ups that have benefitted from EIC financial schemes, other European and national innovation programmes, and beyond.
The EIC Scaling Club is an EIC-funded initiative run in partnership by Tech Tour, Bpifrance (EuroQuity), Hello Tomorrow, Tech.eu (Webrazzi), EurA and IESE Business School.